Meet our team
Hello there, we're happy to see you checking out this page! We're a friendly team of IT professionals who believe in the power of quality customer support as well as solutions that automate, streamline and drive it. Below is a thread featuring a short description about each bright member of our team, so feel free to familiarize yourself with us and our expertise.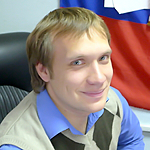 Alex Grytsenko
A real ITSM guru and expert in Kayako, Alex is a key figure in our department, being a business development manager as well as a Kayako consultant. He will offer you the ultimate guidance in the implementation of Service Desk as well as advise you on how to introduce the best business processes within your organization. A great communicator with a technical background, he knows Kayako inside out and will be sure to provide you with the best solution to meet your individual business needs.
Business Development Manager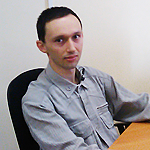 Alex Moskvitin
Probably, the biggest geek among us, Alexander is our lead QA engineer with 10 years' experience in the area. He is the guy who tries to break our software before it comes out to make sure it is rock-solid, bug-free and runs as smoothly as possible. A quote from himself: 'This is the very reason why I'm based here – should the tiniest issue arise, I am there to fix it in an instant'.
Senior QA Engineer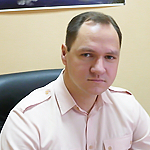 Eugene Gerasev
With over 10 years' experience in web development, Eugene is one of the most qualified professionals on our team.
Senior web developer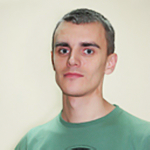 Igor Pogorelko
Igor is one of our server administrators, who is always there to either help you out with migration or configure your server for your Kayako help desk.
Server Administrator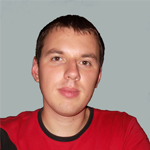 Oleg Khizhnyak
Oleg is a talented Kayako developer who is very knowledgeable about Kayako functionality and therefore can solve just about any problem concerning it. His skills and expertise in the field allow him to design and improve modules for Kayako as well as integrate the help desk with a variety of other systems, including CRM, business management tools, eCommerce platforms, etc.
Kayako Developer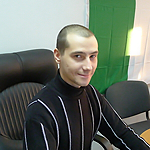 Serg Bayev
The mastermind behind WebRetail365, which is a powerful eCommerce platform designed at Holbi, Serg is a senior web application developer on our team. Often working in a tandem with Yurij, Serg takes care of the most complicated tasks and issues which involve some real hardcore coding as well as problem-solving skills. His professional expertise range from PHP, JavaScript, Perl to Delphi, C#, ASP .NET, etc., including frameworks such as .NET, Zend, Symphony, jQuery, Prototype, etc.
Senior Web Application Developer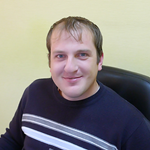 Yuriy Golev
Yuriy is our front-end development ninja. Always staying on the alert for the latest news and updates in the world of mark-up engineering, he can implement just about any design layout in no time. Being an expert in Joomla, WordPress, Magento osCommerce, Yuriy manages to work on a variety of different projects at the same time, prioritizing his tasks as per their urgency.
Markup Developer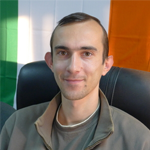 Yuriy Nechitaylo
Yuriy is by far one of the most skilful and talented developers on our team, specializing in PHP, JavaScript, SQL, AJAX, jQuery, Prototype, Zend Framework, Basic/VisualBasic, Asm, Pascal, C/C++(Linux/Windows), etc… the list goes on. A big fan of World of Tanks (a multiplayer online game), he along with other senior developers, makes up the backbone of our development think tank.
Senior PHP Developer